Tuesday, January 31, 2006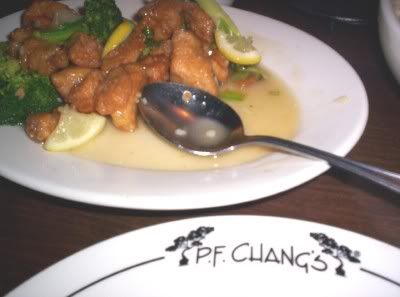 Tuesday, January 10, 2006
"A former Wheaton College professor who was fired because he converted to Catholicism found himself this week at the center of a debate about diversity and theological perspectives in private, faith-based schools." (From

"
Wheaton College prof fired for converting
"

in The Chicago Sun-Times)
Thursday, January 05, 2006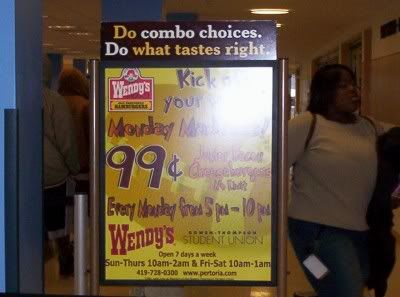 In June of last year I posted my comments here about how disappointed I was that Wendy's had raised their prices. Then in November I took this picture of a confusing advertisement at the Wendy's at BGSU. But now I am pleased to report that Wendy's has lowered their prices again! Here's a link to the NY Times article.